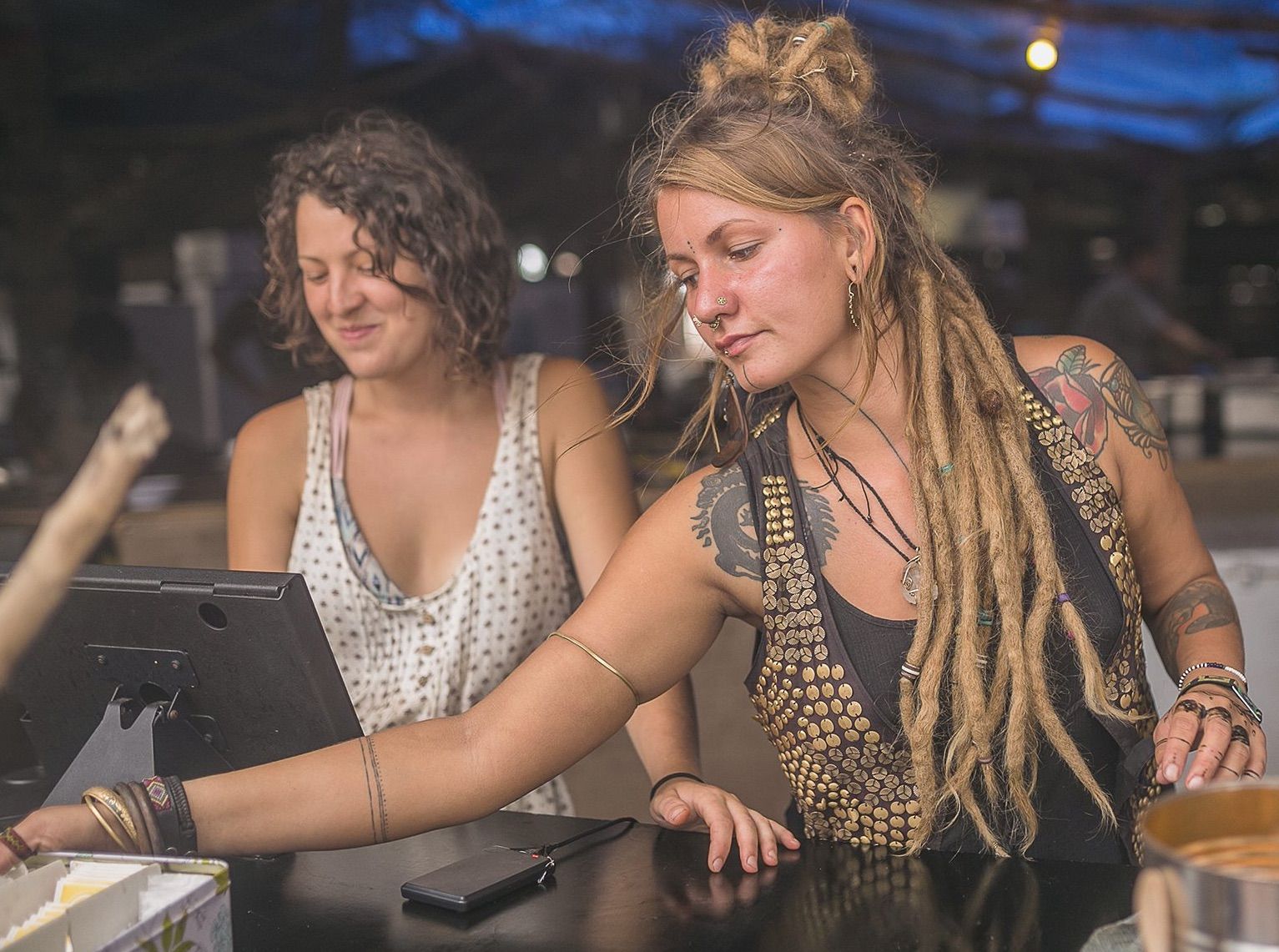 TG CREDIT PAYMENT SYSTEM


WHAT IS IT?
TG Credit, is our very own cashless payment system. It helps our cashiers to speed up the payment process at the points of sale, reducing waiting time and increasing the security of the transaction.
It also allows for a reduced cash dependency onsite, a very practical feature given that the event is in a very remote jungle beach location and the closest reliable ATM is 2 hours away.
TG Credit is needed to be able to buy in all the vending points onsite.
You can use TG Credit directly from your bracelet chip at the Restaurant, Pizzeria, Grill, Bars, Chai Shop, Juice Shack, Charity Shop, Smoke Shop, Holistic Beach and Hub Services Desk where you can buy shuttles, lockers, electronic device charging, internet access, tent rentals and other event services.
HOW IT WORKS?
We first receive a pre-payment from the customer. "Credit Top-Up"
We store the TG credit current amount safely in the customer's file on our database. (Rest assured that we wont share your personal data with any external organization!! Only GeoParadise and Wavy Tribe, co-producers of Tribal Gathering, are able to access this data)
The customer swipes the festival bracelet RFID chip at a point of sale during checkout to identify him/herself.
The cashier can see the amount of credit in the customer's account instantly.
If sufficient credit, cashier will apply it to pay for the customer purchase.
The customer receives the service or product and his/her TG credit account will be debited accordingly.

To use TG Credit at the Market Stalls and Blankets, pop to the Village Bank to exchange some of your TG Credit for Village Plata (rfid-enabled physical coins) and pay the vendors with this currency. Village Plata is only valid for payments at the third party market vendors and cannot be returned or refunded back to TG credit nor cash.

WHERE TO TOP UP?
Onsite at Tribal Gathering, there will be a Cash Desk at The Hub where you can use your cash or credit/debit card to top up your TG Credit account.
Alternatively, you can use the local network onsite to top up your account yourself, using your paypal account or credit card online.
We will also provide a self-service kiosk for those with no internet enabled devices onsite.
If you dont want to wait in a line, carry loads of cash with you or having to be using slow jungle internet to top-up your TG Credit account onsite.... you just got to the right place!! :)
We offer the possibility to top up your TG credit from the comfort of your home from NOW and up until the 25th of February here!
REFUNDABLE FEE ON ECO-FRIENDLY REUSABLE CUPS

At Tribal Gathering we dont use disposable tableware or cups due to their terrible impact on the environment. Instead we have our unique woven trays, wooden cups and coconut shells.
Unfortunately, after every TG edition we lose thousands of dollars on damaged, stolen and lost cups and tableware. In order to avoid a tedious per-transaction deposit or fee system, we will charge a 1 time US$ 5 fee if the customer does not have a cup/plate and needs to use one of ours.
Customer can keep the cup/tray for the duration of the event and at the end choose to either keep it or return it to the Hub get the deposit back (as long as it is clean and in good condition). Only one return per customer per item is allowed. If you prefer to keep your cup to remember Tribal Gathering, there would be plenty of arts&crafts workshops to personalize it and make it unique!
CAN CREDIT BE TRANSFERRED OR REFUNDED?
TG credit is personal, non transferable and non refundable. We only allow participants to swipe a bracelet that is attached to their wrists and it has not been cut-off or removed from other customer's wrist.
Any left over credit remaining in the customers accounts at the end of the festival will be donated to the GeoParadise Charitable Fund and used to finance projects throughout the year. Visit geoparadise.org for more information on these projects.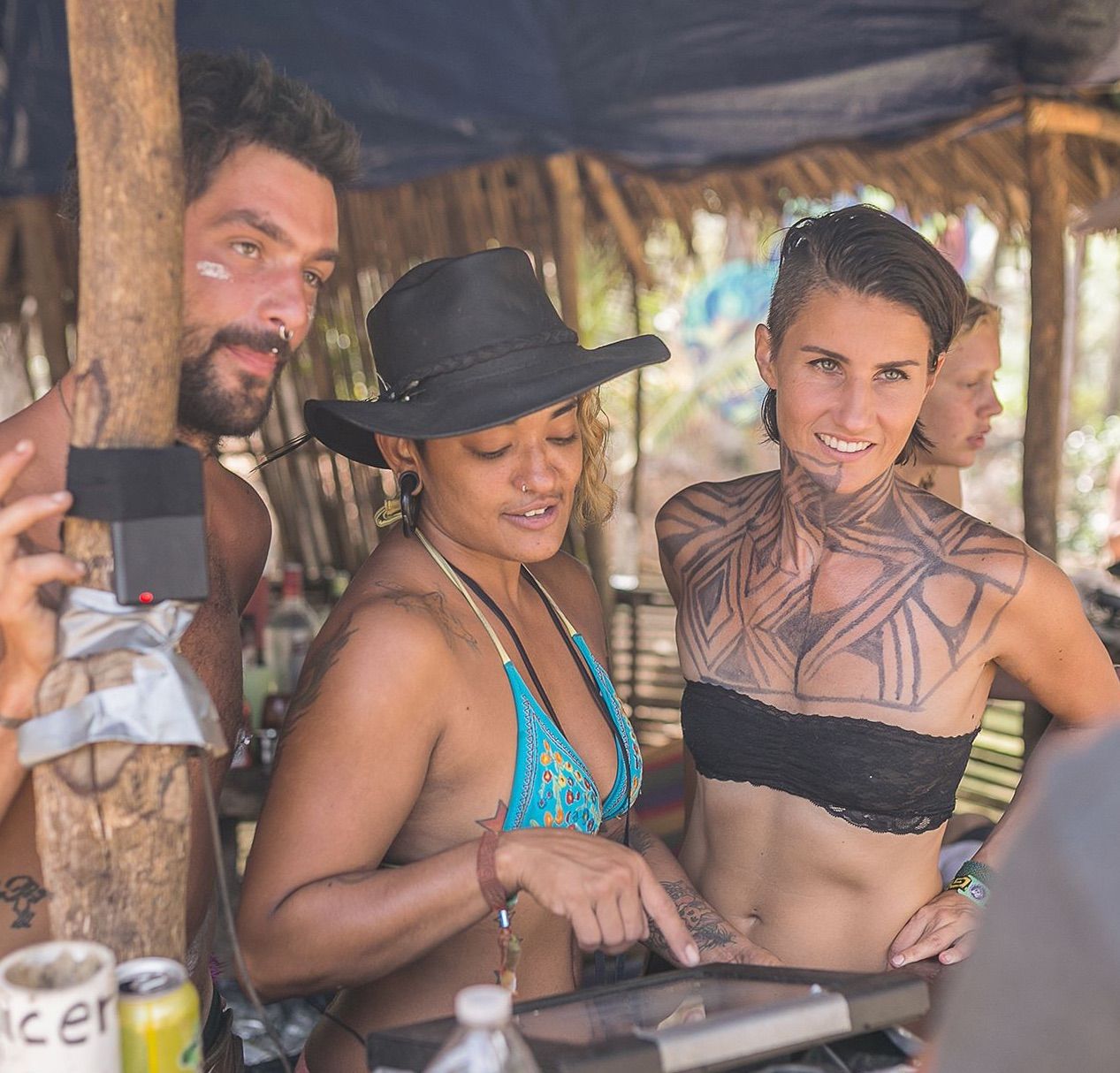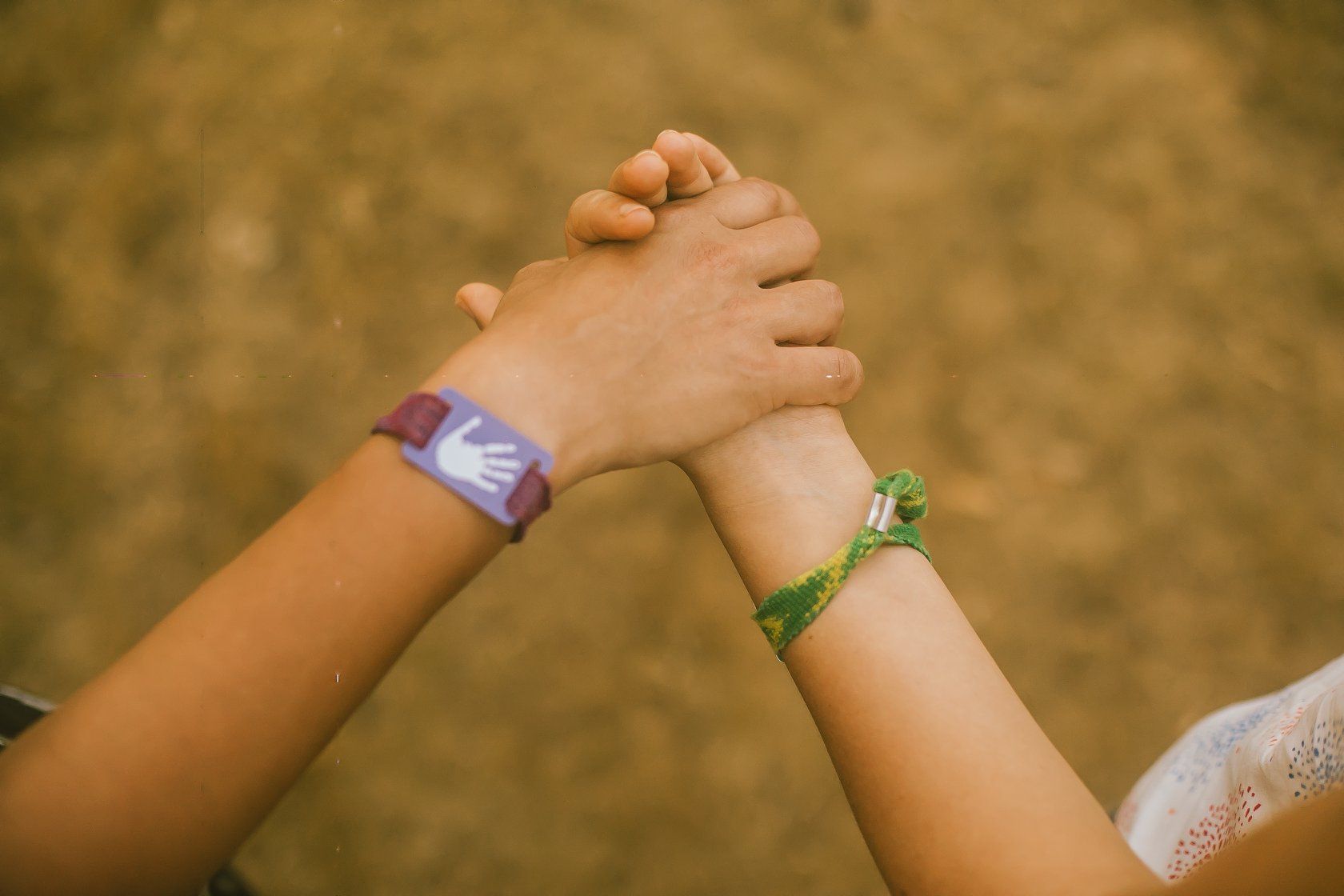 OTHER LEGAL CONSIDERATIONS


Unless otherwise advertised, TG Credit is only valid to use for Point of Sale payments at Tribal Gathering, the annual inter-cultural event advertised at www.tribalgathering.com , and only at the edition of the same year the credit was purchased.
Wavy Tribe is providing the cashless payment services ( TG Credit and Village Plata) to third party vendors, therapists and healers, but in no way will Wavy Tribe nor event co-producer GeoParadise, be liable for any customer claims arising in relation with any of the products and services provided by those third party vendors. These disputes will be handled directly by the vendor.
For any issues or inquires related to services provided at the Wavy Tribe outlets, come to the Hub services desk and we will try to help in the best way we can.
Dont wait till the last moment and come prepared with all your credit pre-purchased in advance !

* By purchasing TG Credit here at tgstore.wavytribe.com, you are accepting the above terms.